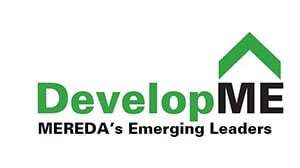 February 12, 2018 at 1:38 pm
MEREDA's DevelopME Committee is pleased to host its final installment of the Lunch and Learn series "Breaking Into Development". Sherrin Vail from Northern New England Housing Investment Fund (NNEHIF) and Brit Vitalius from Vitalius Real Estate Group will share their insights on the best practices of asset management including overseeing property management, maintaining accurate financial information, making capital decisions to maximize value, and how to execute a disposition while achieving the maximum possible sale price.
Ethan Boxer-Macomber will return to moderate the discussion and the hypothetical project from part I and part II of this series will pick up right where the last installment left off.
Join DevelopME for part three of its Lunch and Learn Series "Breaking into Development" on March 14, 2018at the Rines Auditorium, Portland Public Library from 11:30 a.m. – 1:00 p.m
Categories: Press Release