June 24, 2019 at 9:00 am
Two Maine Real Estate & Development Association Board Members Set to Retire after 16 Years of Service
Peter Merrill, Deputy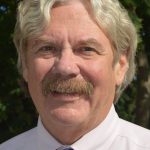 Director of MaineHousing will retire from the Maine Real Estate & Development Association's (MEREDA's) Board of Directors at the end of the month after 16 years of service.  MEREDA recognized Peter in 2018 with its Robert B. Patterson, Jr. Founders' Award, which honors members of MEREDA who have distinguished themselves by making significant contributions to the real estate industry and/or to MEREDA over many years. In addition to serving on the board, Peter has served on MEREDA's public policy committee for more than a decade, where his tremendous insight into of the workings of the legislature has provided MEREDA with invaluable counsel in its legislative endeavors.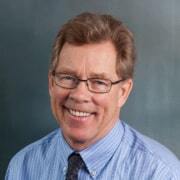 Dana Totman, President and CEO of Avesta Housing also served as a contributing member of MEREDA's Board of Directors for the past 16 years, and will also retire at the end of June. Dana served on MEREDA's Executive Committee as a Vice President from 2007 – 2010 and was also recognized with MEREDA's Robert B. Patterson, Jr. Founders' Award in 2013 for his contributions to the real estate industry and to MEREDA.  Dana's immense knowledge and expertise in real estate has significantly benefited MEREDA and its mission.
"It has been a pleasure working with Peter and Dana for the last 16 years.  We are grateful to both for their dedication and service," stated Shelly R. Clark, MEREDA Vice President of Operations, "The organization would not be the strong voice in our industry that it is today without the efforts of these two individuals."
For further information, please contact MEREDA's Vice President of Operations, Shelly R. Clark at 207-874-0801.
Categories: Press Release