February 3, 2020 at 8:00 am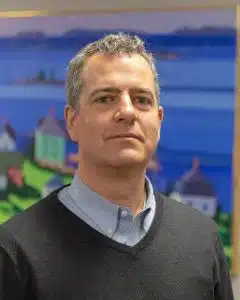 Matthew Worthen of Falmouth, has been elected to the board of directors of the Maine Real Estate & Development Association (MEREDA), a statewide organization of commercial real estate owners, developers and related service providers.
A shareholder at the law firm Eaton Peabody, Matt is a member in the firm's Business Practice Group and chair of the firm's Real Estate Practice Group.  Matt represents institutional lenders, as well as business in a variety of commercial and real estate transactions and law issues, including financing, development, and leasing. In addition to large and mid-sized businesses, Matt works with family-owned and small businesses in Maine, providing them the best representation in all aspects of legal matters. From formation, expansion, leasing, purchase, and sale, Matt's commitment to his clients' best interests has served him extremely well in his twenty-year career.
An active member of MEREDA, Matt serves on its Conference Committee and most recently took a leading role helping develop the program for its annual Spring Conference held last May, which fostered a thought-provoking discussion around the future of housing in Maine. The outcome was a fantastic agenda and speaker panel, in which Matt also participated as one of the program's moderators.
MEREDA's Vice President of Operations, Shelly R. Clark says, "We are excited to begin working with Matt at the Board level, and look forward to his help in the future to craft more cutting-edge conferences!"
For further information, please contact MEREDA's Vice President of Operations, Shelly R. Clark at 207-874-0801
Categories: MEREDA News, Press Release