July 13, 2022 at 10:05 am
PORTLAND, July 13, 2022 – The Maine Real Estate & Development Association (MEREDA) is pleased to announce two additional appointments of committee co-chairs.
Participation on any one of MEREDA's five standing committees gives members an opportunity to raise their profile within Maine's real estate community, and help the association meet its goals. Committee work allows members to play an active role in the association's affairs and all members are encouraged to participate. We are happy to announce the appointments of two additional committee co-chairs.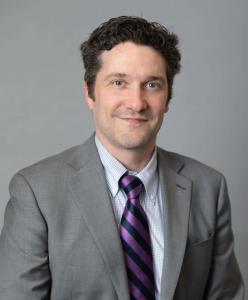 Scarborough resident, Shawn McKenna, Vice President of Commercial Banking at Bangor Savings Bank, will fill the role of Co-Chair of MEREDA's Membership & Marketing Committee.
In his role as senior commercial relationship manager, Shawn is a creative individual that is eager to thoroughly understand any idea, product, or concept. During his 20+ years with Bangor Savings Bank, he has held roles as a commercial underwriter, real estate appraisal review specialist, and commercial portfolio manager. Shawn's interest in solving problems, conceiving new concepts, and understanding a borrower's needs comes in handy when working with a multitude of commercial banking clients. Outside of the office, Shawn is an avid automobile and outdoor enthusiast that enjoys travel and spending time with his wife Traci as well as their two French bulldogs, Boston and Una. Shawn has been a volunteer on MEREDA's Marketing and Membership Committee since 2017 and was elected to the MEREDA Board of Directors in July 2018.
"Shawn has been an invaluable addition to our volunteer board and committee," says Shelly R. Clark, Executive Director of MEREDA. "Having Shawn step into the Co-Chair role will only strengthen the committee and its important work."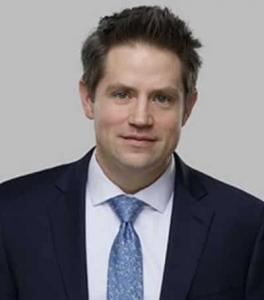 Additionally, Attorney Jason G. Howe of Gorham has been named co-Chair of MEREDA's Public Policy Committee. Jason is an equity partner at Preti Flaherty, where he serves as co-chair of the firm's Real Estate and Finance Practice Group.
Jason represents clients locally, regionally, and nationally on matters relating to real estate development, corporate restructuring, business acquisitions, private equity investments, and complex commercial leasing – including a specialty in logistics, warehousing, and 3PL facilities. Jason also represents both lenders and private equity groups in financing commercial real estate development and various hospitality concerns. He provides full lifecycle guidance for businesses from strategic start-up structuring and initial investment, to credit facility, acquisition growth, and ultimate sale.
Jason is a graduate of the University of Maine School of Law, where he served as president of the Student Bar Association and as articles editor for the Maine Law Review. Prior to joining Preti Flaherty, Jason was an equity partner at a mid-sized firm in southern Maine.
MEREDA's active Public Policy Committee meets regularly during each legislative session reviewing pending bills and regulations, identifying those of interest to the membership, and works to ensure the real estate industry's concerns are considered. The committee works to influence and shape the final form of proposed laws and regulations, and initiates new ones when circumstances warrant. MEREDA's Public Policy Committee Chair, Paul Peck of Drummond & Drummond says, "Jason has been a valuable member of MEREDA's public policy committee. He brings a strong and diverse background on a variety of development matters to the committee. We look forward to working and collaborating with him on behalf of MEREDA's members on the various legislative and regulatory issues that the committee addresses".
For further information, please contact MEREDA's Executive Director, Shelly R. Clark at 207-874-0801 or visit www.mereda.org.
Categories: MEREDA News, Press Release