November 29, 2022 at 8:00 am
PORTLAND, Maine — On November 3, 2022, the Maine Real Estate and Development Association (MEREDA) inducted four exceptional individuals to their Honorary Board as Directors Emeritus. The MEREDA Board of Directors established the Honorary Board in 2003 as a way to recognize an exclusive group of individuals who, during their careers, have made significant contributions to MEREDA and to Maine's commercial real estate industry. The induction ceremony took place during MEREDA's 37th Anniversary Gala at Ocean Gateway in Portland.
MEREDA's Board outlined the following criteria for individuals to be nominated to the title of Director Emeritus: nominees must have previously served as an officer of MEREDA or a member of its Board of Directors; they must be active and well-recognized in Maine's commercial real estate industry; and they must have made significant contributions to MEREDA and Maine's commercial real estate industry throughout their careers. This year's Directors Emeritus Honorees include Drew E. Swenson, Dana Totman, Larry Wold, and Renee Lewis.
"Since 1985, MEREDA has been promoting opportunities that help our communities and our State thrive," says MEREDA President Craig Young. "Reflecting on 37 years of MEREDA also means reflecting on 37 years of exceptional member volunteerism and engagement. Our four Directors Emeritus Honorees are outstanding examples of this kind of contribution; all have made an indelible mark on Maine's real estate industry and have had a big impact on MEREDA and its mission to promote responsible development."
For more information on each recipient, click here.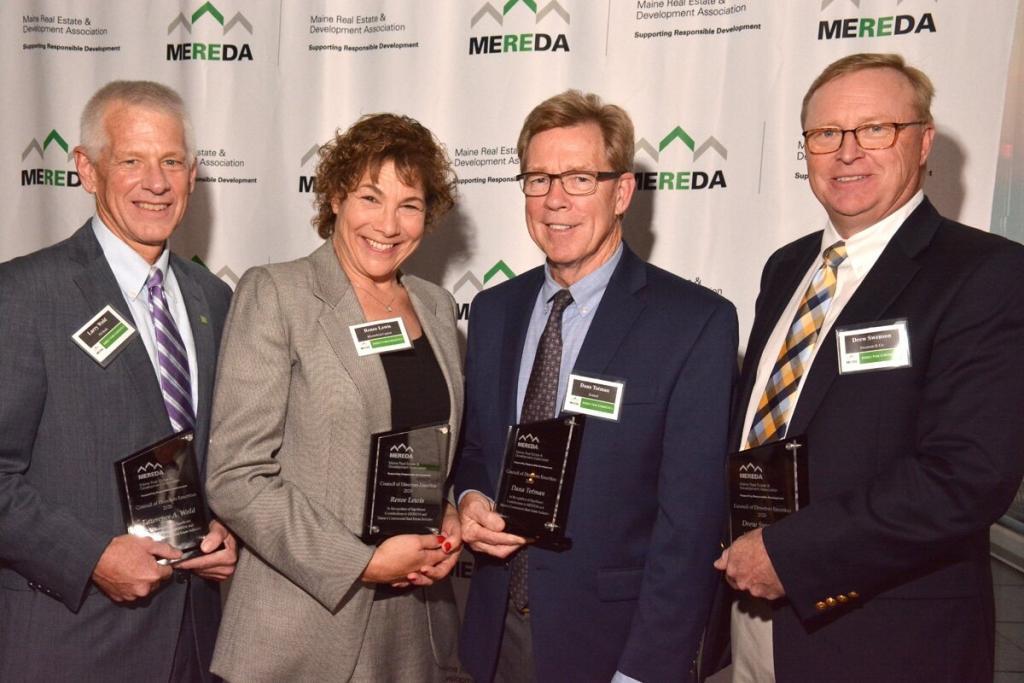 MEREDA's 2022 Director Emeritus Honorees:
Larry Wold, Renee Lewis, Dana Totman, and Drew Swenson
Categories: Maine Real Estate Insider, MEREDA News, Press Release