July 12, 2022 at 9:33 am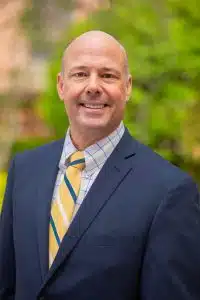 Scarborough resident Craig Young, CCIM, Partner & Sr. Broker at The Boulos Company is the new president of the Maine Real Estate & Development Association (MEREDA), a statewide organization of commercial real estate owners, developers and related service providers. Founded in 1985, MEREDA promotes responsible development and ownership of real estate in Maine through legislative advocacy, educational programs and professional networking opportunities.
Craig is a Partner and Senior Broker at The Boulos Company, a commercial real estate firm that blends Maine and New Hampshire market knowledge with a global network and is dedicated to serving owners, investors, and tenants. Joining the company in 1987, he takes the time to intimately understand his clients' internal goals and processes to be their best advocate. His supportive approach successfully guides clients through even the most complex real estate deals.
Craig joined the MEREDA Board of Directors in 2015, becoming a vice president in 2020, as well as co-chair of its Conference Committee. In 2022, Craig was selected to receive MEREDA's Volunteer of the Year Award for his work in 2021. The Volunteer of the Year Award is awarded to those who are actively engaged and generously share their time, talents, and energy with MEREDA. His leadership was especially appreciated while we navigated the coronavirus pandemic.
Craig succeeds Josh Fifield, Vice President, Senior Account Executive at Clark Insurance, who has led MEREDA for the past two years. "Josh's stewardship during the COVID pandemic is unprecedented for our organization. Josh's enthusiasm and steady hand guided the organization as it continued to offer social networking events, growth in membership and financial stability," said Young. "I welcome the opportunity to guide MEREDA through these continuing challenging times while we pursue real estate advocacy through local and State public policy, networking opportunities and advocacy for our members."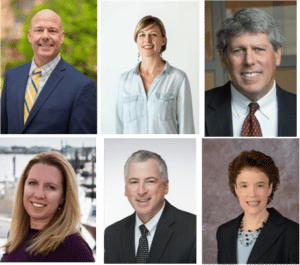 MEREDA also announced its 2022 / 2023 slate of officers which include President Craig Young of The Boulos Company, Vice Presidents Shannon Richards of Hay Runner, Gary Vogel of Drummond Woodsum, and Jennifer Small of Malone Commercial Brokers, Treasurer Mark Stasium of Camden National Bank, and Secretary Shelly R. Clark, who also serves full time as MEREDA's Executive Director.
Categories: MEREDA News, Press Release